How do I change the email address on my DAZN For Business account?
If you know your email address and want to change it, then this can be done in My Account.

Once you are logged into My Account, navigate to 
ACCOUNT DETAILS
, then select 'Change Email'.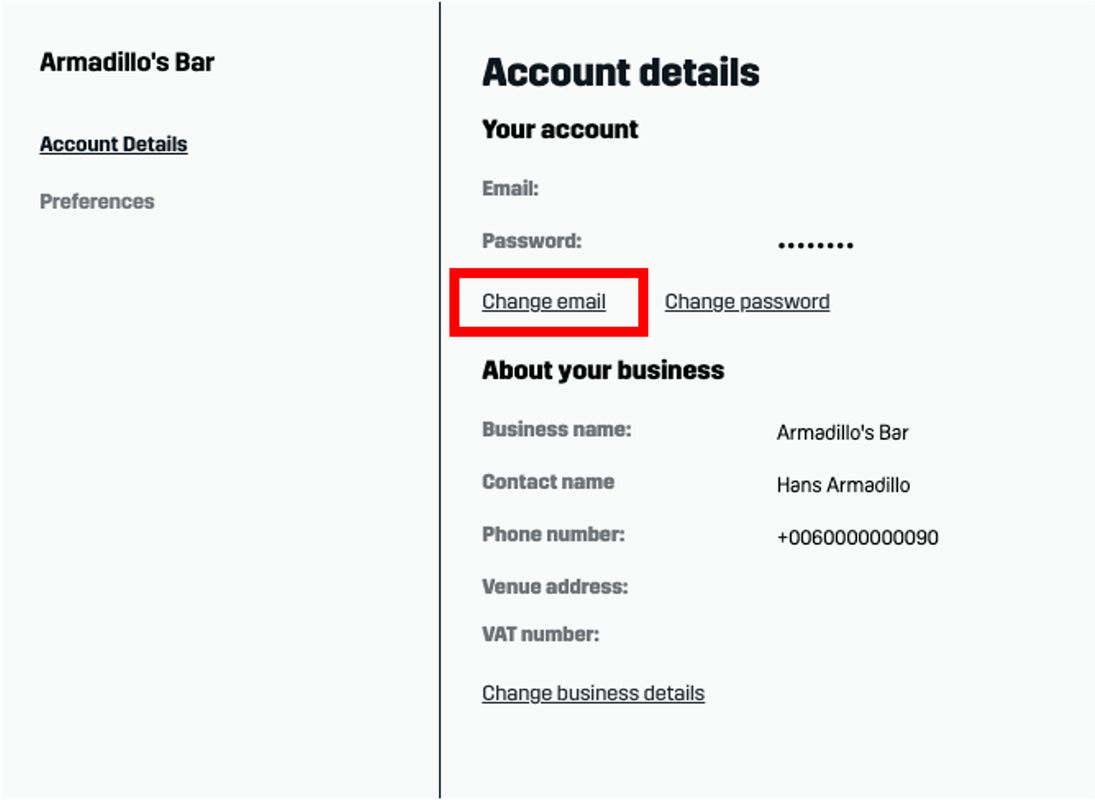 You will now need to enter your new email address. Confirm the new address (making sure they match), then enter your password and click 'SAVE'.